Our Goal is to Reach 4 UK Tonne of Food in 15 Months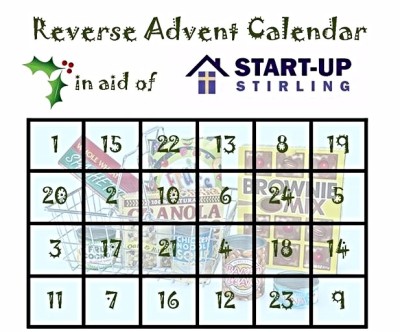 Tonne in twelve months? Tonne in twelve weeks!
​
At our harvest festival at the end of September, we set ourselves the challenge of collecting one tonne of donations for Start Up Stirling over a 12 month period. It is a delight to share with you that we have reached our target in 12 weeks! This is to be celebrated and short article about it can be found on pg. 4 of the Stirling Observer dated 21/12/2016.
A huge thank you to all who have contributed and those who support Start Up Stirling in any way.
As
Bridge of Allan Parish Church
, we are now going to try and raise another tonne by Easter and then see where we go from there.
As a Church, we have been supporting
Start Up Stirling
since February 2010 and we look forward to supporting them well into the future.
(Pictured are those who have been or currently are volunteers with Start-Up Stilring and our Minister. Back Row - Gordon Purvis, Kay Fairgrieve, Rev Dan Harper, Lesley Christie. Front Row - Lynda Stuart, Jim Baxter.)
#Tonneintwelve

Holiday Club

The children who came along to the holiday club were asked, instead of paying a small entry fee, to bring a donation for Start Up Stirling. Over the week the children of the holiday club have donated an amazing 7.5 kilograms of food. It is wonderful to see children showing such compassion towards others. A huge BIG "thank you" to everyone who donated and a MASSIVE "well done" to the children! #tonnein12


Sunday 06 November 2016

A joy to add another 150kg marker to our to totaliser, our current total is
464 Kg!

As a Church, we are trying to raise one tonne of food for Start Up Stirling over a twelve month period. In our first month, we have raised nearly a third of our target.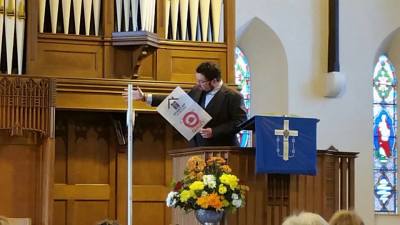 LETTER FROM START-UP STIRLING

Our sincere thanks for your donation of £261.63 which we were delighted to receive from retiring offerings at the communion services on 11 September.

Your continuing support will help us make a significant difference to those who are in financial crisis, who may be homeless in Stirlingshire and need the support we provide in our Crisis Food Banks, Home Starter Packs or Emergency packs.

Linda Sterry, Project Co-ordinator